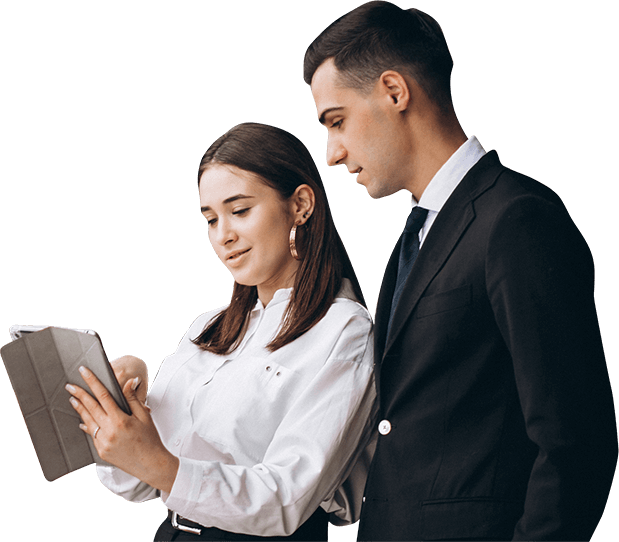 Convert Your Business Idea Into Success!
Strategic & Reliable White Label WordPress Development Partner
Over the years we have specialized in WordPress based highly customized web development projects. There's no other CMS platform in the world that's as versatile as WordPress.
Our full-stack, in-house team specializes in WordPress development. Our expertise revolves around:
Increase your agency capabilities with a white-label WordPress Development Agency. Offer web design and development in-house and reap the benefits of being a full-service agency.
'The design and development of a site to fit the complex needs of a business'

WordPress Custom Development

Over the years we have specialized in WordPress based custom web development projects. There's no other CMS platform in the world that's as versatile as WordPress.

'Make Your Theme Compatible with Right to Left'

WordPress Theme Development

We will create for you a complete WordPress theme based on a design you provide.

'The content and functionality should stay mostly the same'

WordPress Plugin Development

A great way to deploy a custom functionality we have developed for you across multiple WordPress based websites.

'Come help shape the future of commerce with us'

WooCommerce Development

We offer complete service of scoping, designing, developing and deploying e-commerce platforms based on WordPress and WooCommerce.

'Building help from our Happiness Engineers or view support documentation to get answers'

WordPress Support

In case your customer requires long term support, whether it is only a regular site update or an SLA contract – we can back you up.

'A viable audit uses both automated tools and human intelligence'

WordPress Speed and Security Audit

Our team will make sure your website is well protected, malware free and every website component up to date. We will also squeeze as much as possible in terms of site performance, to ensure great user experience and high rank in Google Page Speed tests.

'Outside personnel on a temporary basis to augment the capacity of your organization'

Staff augmentation

If you prefer just to temporarily expand your own team, instead of hiring someone in-house, you can rent a good specialist from us even for one month.

'We help organizations to speed up and increase the efficiency of their software'

DevOps assistance

As a part of complex offer we assist you with website deployment and server maintenance related tasks.

'Connection between two or more apps that is built on an external platform'

Third party integrations

We can connect your website to any third party software such as an ERP or CRM system.
01

Kick-off call

Need us to join the call with your client to gather requirements and set expectations? We can handle that.

02

Information architecture

Everything good starts with a plan. We start every web design project with a visual sitemap + information architecture.

03

Design mockups

Give your clients beautiful, unique Figma mockups that illustrate exactly how the website will look after it's been developed.

04

Web copywriting

Most of the value in a website comes from the words. Our CRO experts will write copy that sells for your client's website.

05

Web development

Give your client a fast, responsive, and secure website on the CMS that works best for their needs, including Webflow, Wordpress, and more.

05

Management

Upsell your clients on a monthly maintenance package where we can handle any and all changes - including new pages, design changes, and more.
14

+

Years on the market

900

+

People on Board

1000

+

Projects Delivered
OUR CASE STUDIES
Check Out Our Recent Work
Do not believe our words. Believe in our work. Our team has worked on a few exciting projects with different web technologies and requirements over the years. Check out our portfolio of recent web development clients.
For white label web design and development, you need to select the technology stack as per your requirements. We at TapGency are aware of different programming languages and databases to build your custom web solution. If you are not sure about the technology stack for your business, we will help you to choose as per your client's requirements. Below are the technologies we are sound at.
WordPress

Shopify

Custom Website

Core PHP

Magento
Want to Build a Custom WordPress Solution for Your Business?
Get a scalable and stable web solution customized per your business needs. Talk to our web development consultants for free.
"We were able to do more with less because of our Tapgency, with an integrated telephony and contact center system that transformed our reporting capabilities."
Marc Jülicher,
Technical Director