Create your own brand website, build customer confidence & loyalty.
Shopify Website Development Company USA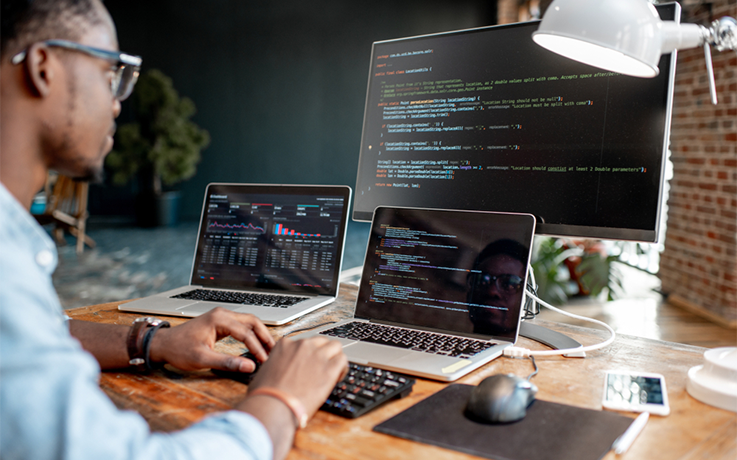 Our certified Shopify developers and Shopify store web designers work exclusively on the Shopify platform to build beautiful custom-tailored eCommerce storefront. We are among the best Shopify development company in USA with over 6 years of experience in Shopify online store development. With the portfolio of 150+ successful Shopify development projects our Shopify developers in USA can build Shopify stores from scratch.
Our Shopify developers in the United States can also help with Shopify store redesign, bespoke feature development, custom theme development, store migration from another platform to Shopify, and online store bug fixes. TapGency is the best Shopify development company in USA for Shopify existing store customization to developing custom Shopify store tailored to your needs.
Our Portfolio
Our Shopify Website Development Success Stories
With more than 12 years of experience in delivering top Shopify development services to small, medium, and large companies and enterprises, our reputation precedes us. Browse through these success stories and learn more about why our clients have come to love us!
"TapGency was very flexible in adding smaller features in the website along the way. We found something later that might be very important to add to the app, and TapGency responded and acted quickly. The process of their worked is excellent."
– Pia Seeberger,
Siemens
"We have been highly satisfied with the Web Designs Prime web service. They hit the nail. We are a startup company and we were looking for something customized, affordable and reliable and Web Designs Prime ticked all the checkboxes."
– Amber Alvarez ,
Project Owner
"Working with TapGency was amazing and they did a commendable job in revamping our website which was not very effective earlier. But now it is not only visually appealing but is also drawing a lot of traffic. I highly recommend TapGency. for their web service."
– Nathan Walker ,
Senior Software Engineer
"One of the best choices I've done for my business. Not only did I get a great product but they have such an amazing team especially Fred. They help me design my merchandise and took my feedback and delivered a product that has transcended my business."
– Stephen Parker,
Entrepreneur
Shopify Developers
Core Services in Shopify Development Solutions
Be it our technical expertise, or our in-depth knowledge of an enterprise peculiar needs, we are perfect blend of tech and management. Some of the many reasons which make us incredible team of developers are:
01
Shopify Theme Design & Development
Our Shopify Plus developers deliver user-focused design and sales-driven approach in all our designs and customize them in development to ensure seamless navigation, positioning, and categorisation of the store itself.
02
PSD to Shopify eCommerce Development
When you are clear about the vision for your company, as a Shopify theme development company we can help you bring even your Photoshop design files to actual development and customer engagement added customisation that will drive sales.
03
Shopify Plus eCommerce Development
TapGency helps our clients to leverage the latest features and advantages of Shopify Plus in bringing your vision to a successful reality with competitive advantages built into every level of the development.
04
Shopify App Development
TapGency is one of the top Shopify development companies today as we specialize in developing Shopify apps & themes for the platform. We take care to provide constant additions in terms of features, functionalities, and enhancements to make the Shopify experience better using our Shopify App Development.
05
Shopify Upgrade and Maintenance
You can hire our Shopify Plus experts from our Shopify Plus development services for regular updates, timely upgrades, maintenance, and support for making ongoing changes and amendments inclusive of layout changes, HTML/CSS tweaks, and more.
06
Shopify Third-Party Integration
We are a comprehensive Shopify web agency for effective solutions for all your Shopify store needs with seamless and streamlined integration of third-party services that ensure better content, order management within the store, and overall a better product.
Have a Shopify Development Services Requirement
Hire the best professionals for Shopify Web Development at a competitive rate and various services.
"We were able to do more with less because of our Tapgency, with an integrated telephony and contact center system that transformed our reporting capabilities."
Marc Jülicher,
Technical Director