Delivering Breakthrough Innovations
R&D and Technology Innovation Services
Evaluate the current business landscape to capitalise on promising niches, through competitive analysis, market sizing and trends and demand.
Validate Your Idea Quickly With Fast Prototyping
R&D as a Service (RnDaaS) offers a shorter time-to-market of your innovation thanks to access to an experienced team of developers, ML engineers, QA specialists, and product managers. Implement emerging technologies from industry leaders. R&D professionals can support your business in many ways: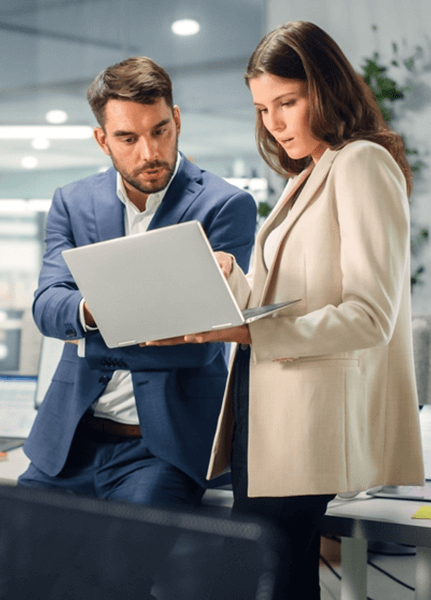 'Discover Solutions to Your Challenges'

Discover solutions

Identify challenges, validate feasibility, and develop innovative fixes

'Testing phase in a Design Thinking process'

Prototype in weeks

Rapidly model ideas, features, and technologies to test usability

'Research that allows us to define relevant data sources'

Research challenges

Understand potential objections and create an R&D strategy accordingly

'Manage Innovation Without Wasting Resources'

Activate your resources

Utilize client expertise to discover problems and possible solutions
01

R&D Sprint

Empower clients with knowledge, expert solution design, and roadmap recommendations

02

Rapid prototyping

Deliver an end-to-end working prototype that will take your products to the next level

03

Hackathon by TapGency

Facilitate a client event to creatively uncover ideas and collectively establish solutions

04

Research

Run quick experiments to verify technologies and ideas, and determine expected value
14

+

Years on the market

900

+

People on Board

1000

+

Projects Delivered
OUR CASE STUDIES
Unveil Imaginative Solutions That Eclipse Competitors
Our competent team of experts deliver innovative products across various industries, from fintech to retail. With 200+ projects implemented and 6+ years in the market, we offer a wealth of experience.
How Our Technology Benefits Your Brand
Launching and scaling a CX program isn't easy. In the race to service digital-native customers, speed matters. At TapGency, we work with startups and Midsize.
React.JS

Node.JS

Laravel

JAVA

Flutter
"We were able to do more with less because of our Tapgency, with an integrated telephony and contact center system that transformed our reporting capabilities."
Marc Jülicher,
Technical Director