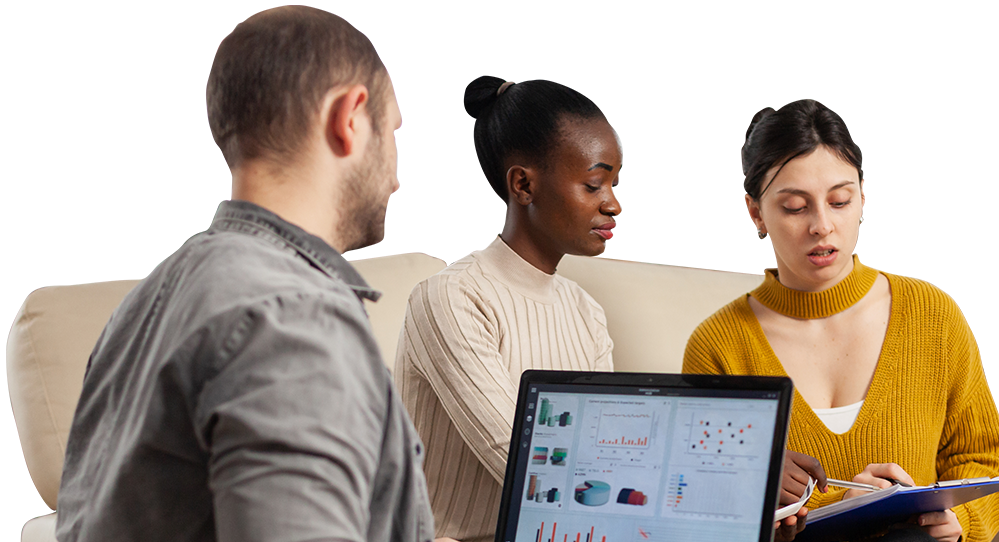 Google Ads Marketing
Its Vital for Your Business to Run a Successful PPC Campaign
Our certified Google Ads specialist and Bing Ads PPC experts manage your pay per click ads like the pros that they are.
Why PPC is the Smart Way?
PPC advertising is a cost-effective, highly controllable way to earn a position at the top of Google and Bing search results as well as on other digital platforms websites where your target audience spends hours browsing. With 97% of the population turning to online search to make purchases and find services, and 75% of people siding with paid ads as they make it easier for them to shop online. If there's ever been the best time to invest in PPC ad services from an experienced PPC company like ours, that time is now.
'Make sure your marketing is consistent across all channels.'

Simple solutions

The collaborative approach and communication encourage getting answers to complicated problems.

'Users should understand that this is a site for connecting with other people who have similar interests'

Users understanding

The sprint is based on is listening, trust and building meaningful relationships with users.

'Users should be able to use the site without having to go through a lot of instructions'

Increased efficiency

The sprint itself is meant to be short and agile, as it is easily adapted to the complexity of a project.

'Of course, you can't always control everything that contributes to marketing'

Lower risk

The sprint shrinks months of development, prototyping and feature testing into just a few days.
Why Choose Us?
At TapGency, we house dedicated paid search specialists who fuel up on coffee and manage your ad campaigns on the most complex platforms like Google Ads and Microsoft Ads (formerly Bing Ads). Companies across the US and beyond trust our team and look up to us as their go-to PPC company because of our result-driven approach.
01

Market Research

You can conduct market research in a number of ways. You can survey your target market, you can interview industry experts, or can research your competition.

02

Optimized Marketing Costs

The cost of marketing is a major concern for any business. The cost of marketing can be greatly reduced by using the internet.

03

Campaign Management

The campaign management module is used to create, manage, and monitor campaigns. It allows you to create campaigns, assign campaigns to a user, and track the progress of the campaign.
14

+

Years on the market

900

+

People on Board

1000

+

Projects Delivered
OUR CASE STUDIES
Helping Innovators Achieve Goals Through Exceptional Digital Design
TapGency software design team helps innovators achieve business goals through exceptional design and data-driven consulting. Share your challenge, and we'll bring the maximum value at any stage of your business. Sixty multidisciplinary and internationally recognized designers with experience gained on full-stack projects for startups, unicorns, and well-established enterprises will support you on your journey to success.
Get More Leads in Less Spending with TapGency PPC
Running a successful PPC ad campaign is the job not everyone can pull off. Only our experts and specialists drive best real-time results for you.
Project
Analysis
Competitor
Analysis
Ads
Tracking
Paid Search
Campaigns
PPC Advertising on
Digital Platforms
Ready to Step Up Your PPC Game?
Schedule a call with our personal branding pros and enjoy the benefits
"We were able to do more with less because of our Tapgency, with an integrated telephony and contact center system that transformed our reporting capabilities."
Marc Jülicher,
Technical Director