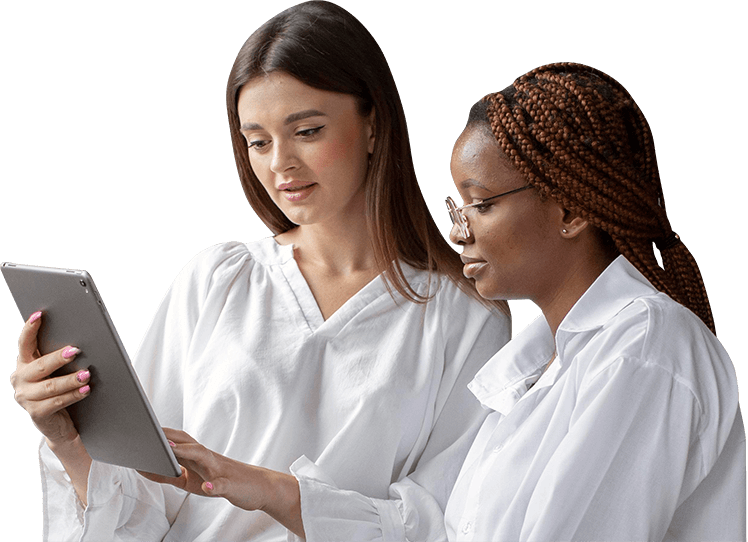 Best-in-class iOS App Development Services
Delight Your Audience With Superb Ios Mobile Applications
Use cutting-edge technology to build native mobile applications that'll wow your target market.
Build a Competitive Advantage With Smart Ios Development Solutions
With the best iOS app development services, you can crack the mobile market and grow your business.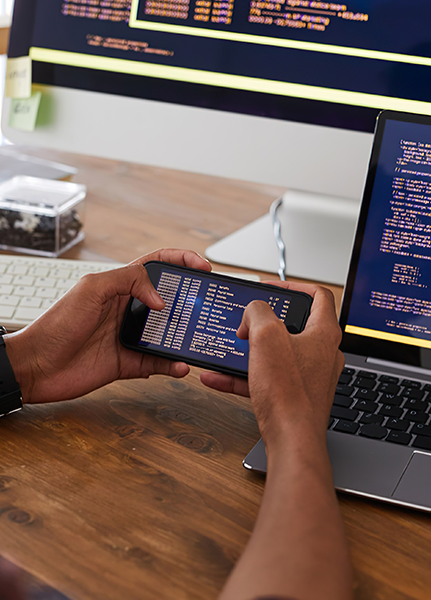 'Applications with unique features and functionality'

Custom application development

Custom iOS applications built with Swift or Objective-C to meet your unique business needs

'Test your iOS apps across the latest and legacy versions'

iOS app testing

Rigorous testing and quality assurance to remove glitches and ensure high performance

'Designing great apps that integrate seamlessly with Apple platforms'

UX/UI iPhone app design

Intuitive user interfaces and beautiful designs to deliver delightful user experiences

'Active users are your most important assets and retaining them'

iOS app maintenance

Bug fixes, patching and updates for a robust, secure app and continuously high performance
Enhance Your Brand With Ios Application Development
There are 2.2M apps in Apple's App Store, with quarterly revenues of around $25BN. By combining business objectives and smart technology solutions, you can tap into this market to boost your revenue and establish your brand's image with a professional user base.
01

Audience

Run research to define your audience and value proposition

02

Business model

Develop a business model and project structure to guide the process

03

Scope

Decide the core idea and the scope of the features to include in the app

04

Development team

Put a team of technology and business experts together to begin development

04

Marketing strategy

Devise a promotional strategy to attract and retain new users

04

Regular updates

Update and refine your app to evolve with the market and regulations
14

+

Years on the market

900

+

People on Board

1000

+

Projects Delivered
OUR CASE STUDIES
Crack the Mobile Market With Expert Ios App Developers
Our team of 25+ UI/UX designers, full-stack developers, quality assurance and business analysts, create custom mobile app solutions for the iOS and Android mobile platforms, combining technical and business acumen to deliver excellent products.
We Are a Creative Technology Company That Specializes in App Development
At TapGency, we work with startups and Midsize. We are working on the latest graphic design technologies to help your business. We are a creative technology company that specializes in graphic design, digital marketing, and strategy. We will work with you to provide the best experience possible for your business needs.
React Native

Flutter

Java

Swift

Python
Schedule a Free Expert Session With a Mobile Engineering Manager
Request a quote about our iOS mobile application development services.
"We were able to do more with less because of our Tapgency, with an integrated telephony and contact center system that transformed our reporting capabilities."
Marc Jülicher,
Technical Director