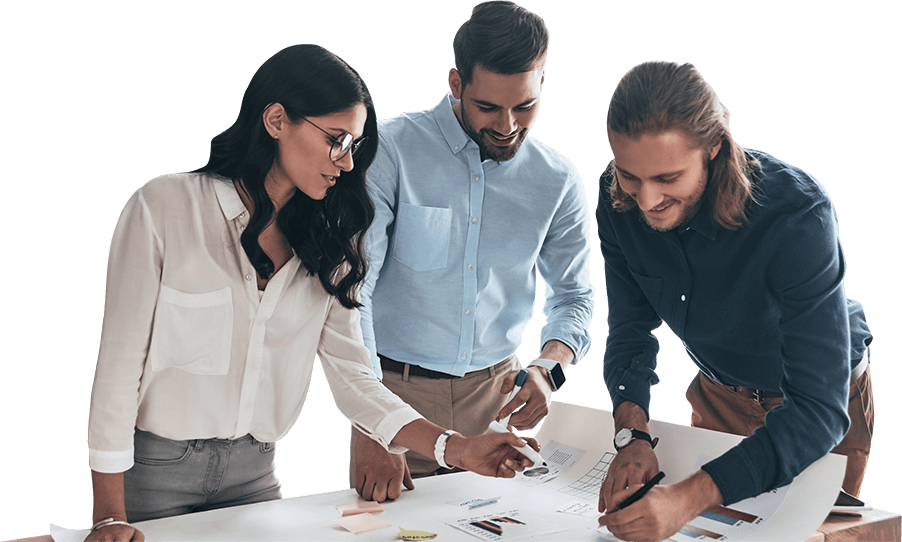 Brand Identity In Action
Build a Brand Identity for the Digital Age and Boost Your Bottom Line With Branding Services
Create a branding system that inspires trust and increases the company's value.
Boost Your Digital Product's Growth With Powerful Branding
Build a powerful, recognizable product with a strong brand that will help you achieve your business goals.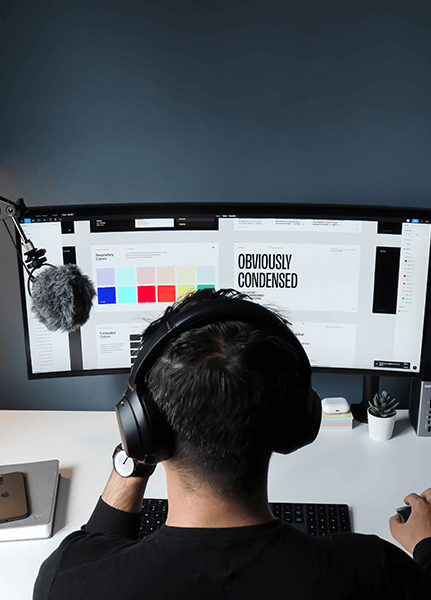 'ability for your target audience'

Brand recognition

In a digital market visibility is key and high brand awareness is the first step to user acquisition.

'Customers are faced with more choices than ever before'

Bolstered customer loyalty

Inspire customer engagement and retention with a powerful, authentic brand image.

'you need to know two things: yourself and your audience'

Brand credibility

Maintaining brand values creates authenticity - a key factor in user trust and retention.

'Developing a strong foundation begins with several Concepts'

A strong foundation for marketing efforts

Well-defined brand guidelines help make marketing efforts consistent and more powerful.

'Best Practices to Get Everyone on Board'

Messaging consistency

Convey shared values, build emotional connections with customers, and elevate your brand's reputation.

'Aiming to support sustainable rates of economic activity'

Price stability

Market fluctuations affect strong brands less and allow them to maintain pricing strategies.

'Research on other marketing systems'

Bigger reach

Brand appreciation and loyalty create positive word of mouth and increase marketing reach.

'Powerful company culture is the cornerstone of a successful business'

A cornerstone of a long-term success

Strong brands attract attention, business, and talent - the necessary components for success.
01

Market and user research

The most important stage where we develop an understanding of both your target audience and competitors.

02

Brand Discovery

We guide you to discover and define your brand's values and personality to build strategy, messaging, and a base for its visual identity.

03

Ideation

We establish a common understanding and visual direction for the brand's identity and communication.

04

Design

We finalize the visual language - the logo, key visuals, fonts, and colors - which your brand will use to communicate with clients.

05

Production and handover

We create brand assets, a brand book, and provide guidance on how to stay true to the brand identity.
14

+

Years on the market

900

+

People on Board

1000

+

Projects Delivered
OUR CASE STUDIES
Helping Innovators Achieve Goals Through Exceptional Digital Branding
TapGency software design team helps innovators achieve business goals through exceptional design and data-driven consulting. Share your challenge, and we'll Create the maximum value at any stage of your business. Sixty multidisciplinary and internationally recognized designers with experience gained on full-stack projects for startups, unicorns, and well-established enterprises will support you on your journey to success.
We Are a Creative Technology Company That Specializes in Graphic Design
At TapGency, we work with startups and Midsize. We are working on the latest graphic design technologies to help your business. We are a creative technology company that specializes in graphic design, digital marketing, and strategy. We will work with you to provide the best experience possible for your business needs.
Afinity Designer

Coral Draw

Illustrator

Photoshop

Sketch
6 Years of Building Digital Branding and We Are Just Getting Started!
Once you have the framework down, it will be much easier to implement new strategic marketing approaches for your brand. During the session, you will have a chance to find out how digital branding may help your business and how working with TapGency may look like.
"We were able to do more with less because of our Tapgency, with an integrated telephony and contact center system that transformed our reporting capabilities."
Marc Jülicher,
Technical Director