Remarkable Node.js Development Services
Outsource your PHP Projects to TapGency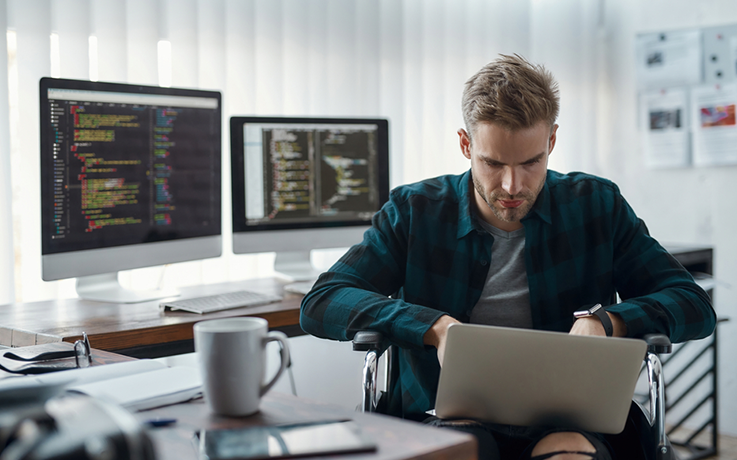 We are known for PHP Development Services for industry-specific Websites and Web Portals. We are a team of expert PHP developers that deliver remarkable PHP web development services. Delivering exceptional User Experience and largely open global conversion possibilities.
Till date, we have delivered 150+ successful projects with 120+ satisfied customers from varied industries and diverse enterprise needs. Our high-quality Custom PHP Development Services have global footprints known for retaining desired results. Over the years we have helped SME's and Startups in the launch of their products and build a global presence.
Our Portfolio
Our Awesome Work
We are a globally recognized solution provider that offers innovative marketing solutions, custom strategies, channel expertise, and flawless execution.
"TapGency was very flexible in adding smaller features in the website along the way. We found something later that might be very important to add to the app, and TapGency responded and acted quickly. The process of their worked is excellent."
– Pia Seeberger,
Siemens
"We have been highly satisfied with the Web Designs Prime web service. They hit the nail. We are a startup company and we were looking for something customized, affordable and reliable and Web Designs Prime ticked all the checkboxes."
– Amber Alvarez ,
Project Owner
"Working with TapGency was amazing and they did a commendable job in revamping our website which was not very effective earlier. But now it is not only visually appealing but is also drawing a lot of traffic. I highly recommend TapGency. for their web service."
– Nathan Walker ,
Senior Software Engineer
"One of the best choices I've done for my business. Not only did I get a great product but they have such an amazing team especially Fred. They help me design my merchandise and took my feedback and delivered a product that has transcended my business."
– Stephen Parker,
Entrepreneur
Best PHP Advanced Solutions From Us!
Interactive And Custom PHP Development Services
Our PHP website development services are methodically formulated to meet your enterprises B2B and B2C needs. At TapGency you will find end-to-end PHP Development Solutions executed by experts with hands on years of experience. Our work here at TapGency deliver highly functional PHP Websites that are feature-rich, robust and compelling, built to meet converging needs of your enterprise.
01
Custom PHP Website Development
Customisation of your websites make you standalone in industry, we bring you custom websites that are in sync with your business
02
E-commerce Development
Expert Development of a feature-rich and high performing e-Commerce websites for your online store-fronts
03
PHP Web Development
End-to end PHP web development solutions with top php development companies that take care of your all business needs
04
Web Portal Development
Scalable and secured Enterprise and Web Portal Development, enriched with features that appeal your users
05
Corporate Website Development
Robust and highly functional corporate websites built with expertise and quality to meet your B2B and B2C needs
06
Web Application Development
Responsive and cross-platform Web Applications to enhance your business reach which opens offshore business opportunities for your enterprise
Why Choose TapGency as Your PHP Development Services Company?
We help clients all over the world to step out on a digital market. We are ready to be your consultant in technology world and to build your product from scratch.
"We were able to do more with less because of our Tapgency, with an integrated telephony and contact center system that transformed our reporting capabilities."
Marc Jülicher,
Technical Director