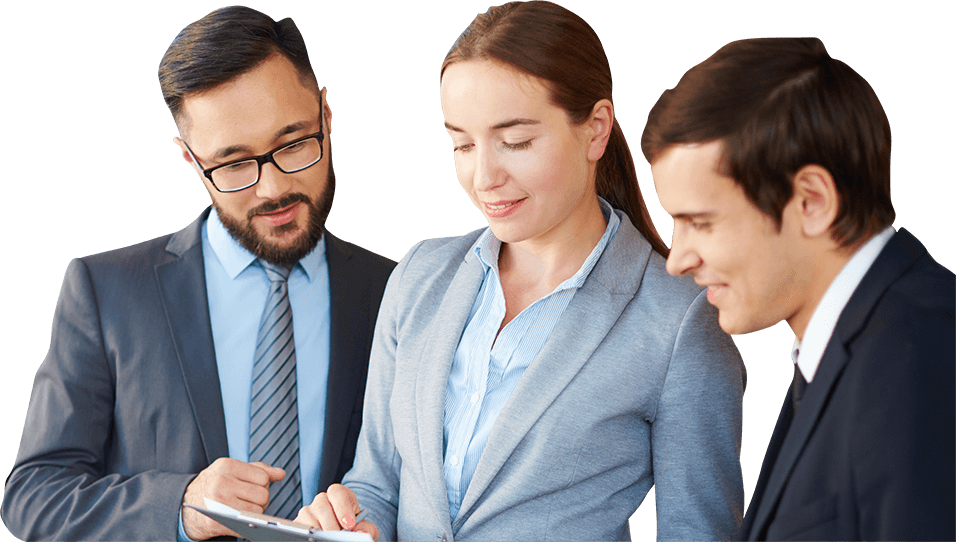 The Ultimate Cross-Platform App Development!
Build and Deploy Apps for Ios and Android With Flutter App Development
We'll develop beautiful, natively compiled applications on iOS, android, and web for you.
Achieve Your Business Goals With Flutter Mobile App Development
Combine your business objectives with technological solutions in a smart way to achieve better results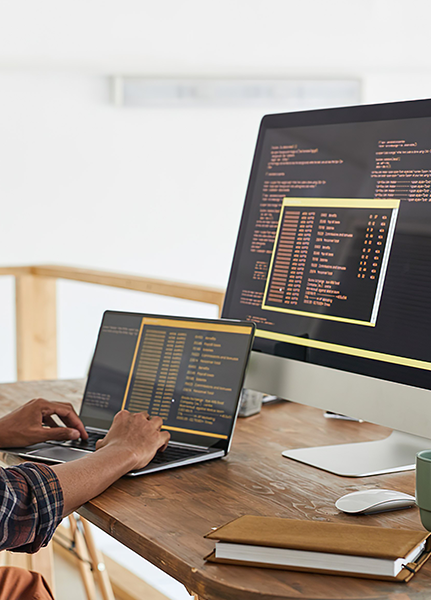 'Distribution channels may not strike you as a business area '

Expand your distribution

1.8 billion people worldwide purchase goods online. Sell more with convenience, ease, and speed

'Increase sales and boost your brand awareness'

Increase brand exposure

Apps account for over 90% of the time spent online time using smartphones. Be where your customers are

'Strategy can also effect your success with customer fulfillment'

Build engagement and loyalty

Send out relevant marketing messages at the right time and use push notifications to increase retention

'Understanding the advantages and disadvantages of your Tactics'

Optimize your tactics

Collect and use data to create an exceptional user experience and increase the effectiveness of your efforts
Get Native Performance With a Single Cross-Platform Code Base
Flutter is open source software – the SDK uses a C++ rendering engine and is based on the Dart programming language. It provides widgets out of the box that's based on reactive programming, which means that web and apps built with Flutter are extremely responsive and provide the user with high performance.
01

Audience

Define the users of your Flutter mobile or web app

02

Business model

Develop your strategy and identify potential revenue streams

03

Project Scope

Identify your app's core features and critical functionality

04

Development team

Select the experts to bring your Flutter app to life

05

Marketing strategy

Choose the right marketing approach and tools

06

Regular updates

Fix bugs and continuously improve your app
14

+

Years on the market

900

+

People on Board

1000

+

Projects Delivered
OUR CASE STUDIES
Hire a High-Performing, Talented Team That Brings Great Ideas to Life
At TapGency, we have more than 150+ specialists (UI/UX designers, full-stack developers, quality assurance, business analysts) creating custom mobile app solutions for the iOS and Android mobile platforms. Work with the team that combines proven technical ability and excellent business skills to bring your Flutter app to life.
We Are a Creative Technology Company That Specializes in App Development
At TapGency, we work with startups and Midsize. We are working on the latest graphic design technologies to help your business. We are a creative technology company that specializes in graphic design, digital marketing, and strategy. We will work with you to provide the best experience possible for your business needs.
Xamarin

React Native

JAVA

Swift

Python
Have an Idea for an App, Talk to Us Today for a Free Consultation!
We can fully support your business idea with outstanding tech skills and deliver digital products on time. Hassle-free.
"We were able to do more with less because of our Tapgency, with an integrated telephony and contact center system that transformed our reporting capabilities."
Marc Jülicher,
Technical Director