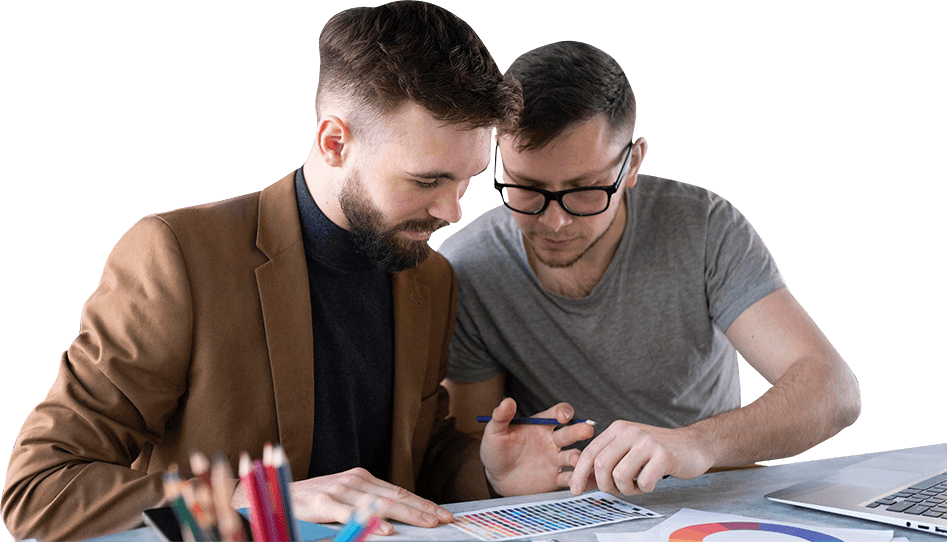 BRINGING & ILLUSTRATION IDEAS TO LIFE
Brand design services for your business
We create complete business logo design and illustration identity systems for small to medium-sized businesses providing the toolkit you need to launch successfully.
Stand out with custom branding & illustration
In a world that is overly saturated with stock photography, custom illustration can really stand out. It can do many jobs too. It has the power to tell a complex story. It can bring boring data to life. It can create a one-of-a-kind brand and provide plenty of room to creatively grow.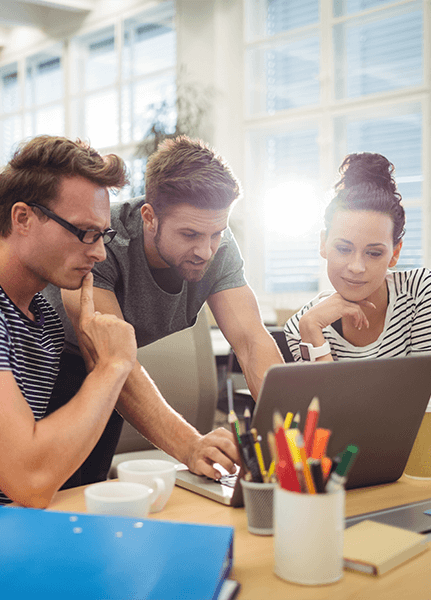 'A brand is the core promise that a company makes its customers'

Branding

Position your brand and define who you are. We work with you to stand out from the competition by connecting emotionally your target prospects with your product and service.

'Design your presentation with one major takeaway per slide'

Presentation Design

Presentations tell a story and present company values and goals to employees, investors, partners, and the public. They communicate strategies in an easily understandable manner.

'Logo design is the art of creating a visually stunning mark for a brand or company'

Logo Design

Make your brand memorable. We create a logo design that communicates your key message, perfectly represents your brand and sets you apart from your competition.

'Outstanding website design can help you make a lasting impression'

Website Design

Position your brand and define who you are. Achieve your online goals. We design and build engaging and eye-catching website to help you tell your story and grow your brand online.

'representing the most varied and diverse top illustration talent since 2014'

Illustration

Tell memorable stories to engage your audience. We help you convey your information and ideas through illustrations and visual storytelling to leave a lasting impression on your audience.

'Content creation boils down to producing marketing material for your audience to consume'

Content Creation

Our team develops all things print and digital for advertising purposes, promotions, small brands or corporations.

'Engaging social media content ideas will help you out the next time you need to beat'

Social Media Posts

Creating social media content can be challenging to keep up with the demand. Many brands outsource their social media content creation to custom graphic design agencies such as TapGency.
01

Market and user research

The most important stage where we develop an understanding of both your target audience and competitors.

02

Brand Discovery

We guide you to discover and define your brand's values and personality to build strategy, messaging, and a base for its visual identity.

03

Ideation

We establish a common understanding and visual direction for the brand's identity and communication.

04

Design

We finalize the visual language - the logo, key visuals, fonts, and colors - which your brand will use to communicate with clients.

05

Versions

Want different versions of your project? Feel free to test with multiple templates and discover which one converts more sales.

05

Production and handover

We create brand assets, a brand book, and provide guidance on how to stay true to the brand identity.
14

+

Years on the market

900

+

People on Board

1000

+

Projects Delivered
OUR CASE STUDIES
Graphic design support for any size teams looking to build trust through design.
TapGency software design team helps innovators achieve business goals through exceptional design and data-driven consulting. Share your challenge, and we'll Create the maximum value at any stage of your business. Sixty multidisciplinary and internationally recognized designers with experience gained on full-stack projects for startups, unicorns, and well-established enterprises will support you on your journey to success.
We are a creative technology company that specializes in graphic design
At TapGency, we work with startups and Midsize. We are working on the latest graphic design technologies to help your business. We are a creative technology company that specializes in graphic design, digital marketing, and strategy. We will work with you to provide the best experience possible for your business needs.
Adobe Creative Cloud

Metaverse

Unreal

Autodesk

Character Design
Get an example of the Discovery Phase documentation for your digital project
I partner with small business owners, entrepreneurs and marketing teams to produce better content and I'd love to hear from you.
"We were able to do more with less because of our Tapgency, with an integrated telephony and contact center system that transformed our reporting capabilities."
Marc Jülicher,
Technical Director