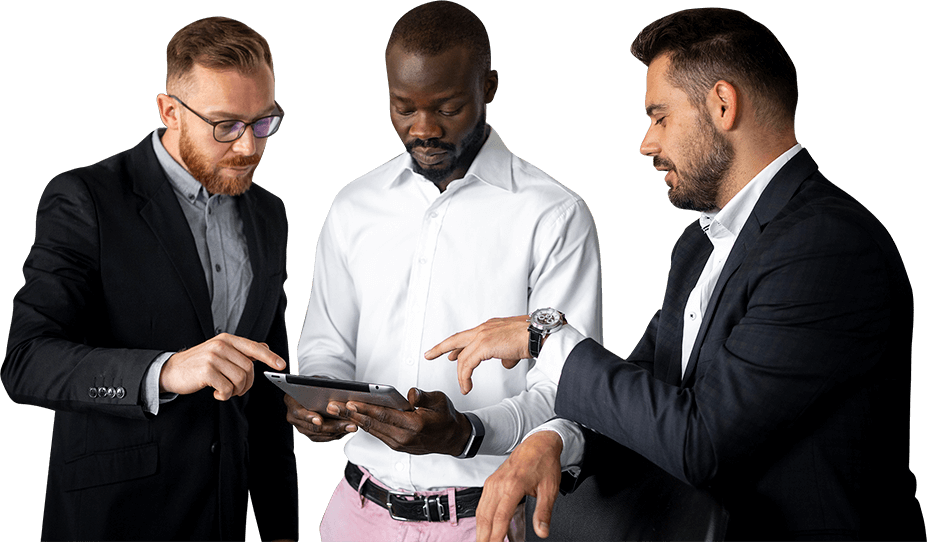 End-to-End Digital Transformation Services
Digital Transformation Into Gear—and Keep the Momentum Going
Digital transformation isn't a new imperative for business leaders, but COVID-19 has made it more urgent, with companies looking to enhance their agility, speed, and data-driven decision making.
Our Digital Transformation Capabilities
Increasing technological and customer evolution is necessitating companies to be agile, intuitive and transparent to stay competitive. It also involves radical thinking of how companies utilise technology, people & process to transform and evolve in order to meet the growing customer demands.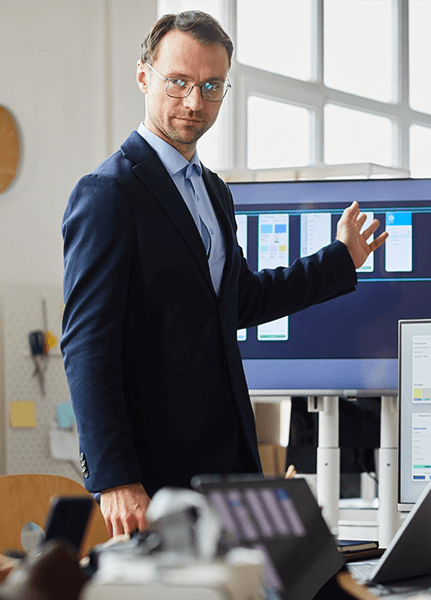 'Comprehensive digital strategy to integrate next-generation'

Digital Transformation Consulting

Our Digital Transformation Consulting Services help you create a comprehensive digital strategy to integrate next-generation emerging technologies with existing business ecosystem and infrastructure.

'Move your Offline Business to an Online Business'

Business Model Transformation: From Physical to Digital

We help you rebuild your legacy system, outline the plan and implement emerging technologies for further business transformation from physical to digital business.

'The experience of customers is at the heart of digital'

Customer Experience Transformation

By leveraging socially-informed understanding, analytics-based knowledge and cross-channel coherence, we deliver customer insights and help you build and enhance a customer-friendly digital solution.

'Organizations and also technologies involving machine learning'

Intelligent Automation

We implement AI to deliver intelligent automation and digital transformation. Our team can help you automate processes and experiences and unlock the power of intelligent automation with extensive AI expertise.

'Comprehensive awareness to the behavior of their enterprise security'

Digital Risk Management

We help you create and build digital risk strategies and develop various control measures designed according to the leading industry standards and practices.

'Different ways of thinking about IT security'

Security Transformation

We understand that security is a significant part of business and technology transformation. We create the right security strategy for your business to stay ahead of changing techniques and accelerate new technology trends.
Comprehensive Magento Development Process
To make digital transformation of your business a reality, we work with you to utilize the digital technologies like RPA, AI, Mobile Application, Web application, Internet of Things, Cloud to improve your process efficiency, transparency and decision making.
01

Strategy & Consulting

Our experts will gather business requirement to understand the way it works.

02

Discovery & Roadmap

Our experts will visit the customer premise directly to create a defined DX roadmap.

03

Solution

Suggesting a solution agreed and approved by the client would be the next step.

04

Implementation

The solution defined will be implemented with proper training, if any required.
14

+

Years on the market

900

+

People on Board

1000

+

Projects Delivered
OUR CASE STUDIES
Explore More of Our Client Success Stories
We bring business, people and technology together by helping our clients create exceptional experiences using emerging technologies. Our digital solutions helps enterprises to improve efficiency and visibility across different departments.
Leveraging Emerging Technologies for Digital Transformation
Web development facilitates solving problems and responding to users' needs through applying multiple technologies. Make your brand stand out with right solutions adjusted to your unique needs.
Custom Theme

PHP

Laravel

JavaScript

React.JS
Schedule a Free Expert Session With a Digital Transformation Expert
We understand that every project is different and requires an individual approach. That is why we offer a free consulting session with a Digital Transformation Expert. During the session, you will have a chance to find which solutions are the right fit for your project and how working with TapGency may look like.
"We were able to do more with less because of our Tapgency, with an integrated telephony and contact center system that transformed our reporting capabilities."
Marc Jülicher,
Technical Director