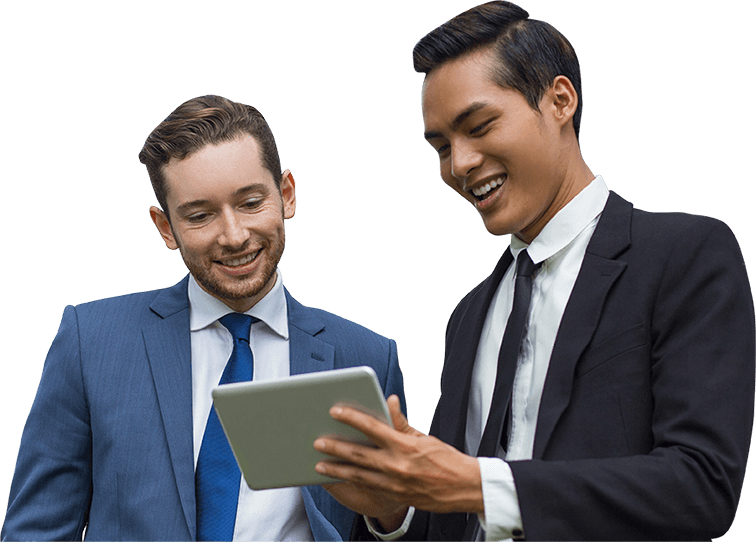 Native Android App Development Services
Android App Development - Quality Mobile Applications
Break into the mobile market and improve business results with beautiful, scalable Android apps
Tap Into the World's Largest Mobile Market With Custom Android App Development
Android makes up 74% of all mobile apps. Creating a successful Android app can help to tap into a huge market, take advantage of more customization opportunities and less restrictive Google Play App Store policies to deliver unique value and great usability.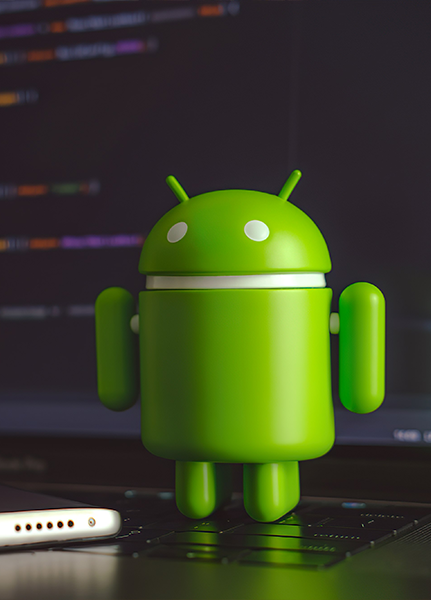 'Creates top of the notch apps which stand out from thousands of app in the android market'

Custom Android App

Get a high-quality business app that's easy to scale and customize at any point according to your current needs

'Evaluate the requirements and functionality of the app'

Convert an Android app to iOS

Save up to 40% of your development budget by simply adopting your existing app to another platform instead of building a new app from scratch

'Tools you need to build your application before adding UI designs'

Android UI/UX designing

Increase user satisfaction, conversion and revenue with a convenient UX design and improve branding with fresh UI design

'variety of ways to present your App to a user'

Android Web-based Apps

Connect your existing website to an Android app to reach the audience of mobile users with what you already have

'Closed testing allows you to establish one or more testing tracks'

Android app testing

Maintain your brand reputation with a high-quality app that is secure, reliable and well-performing on all kinds of Android devices

'Maintain your brand reputation with a high-quality app that is secure, reliable and well-performing on all kinds of Android devices'

Maintenance and support for Android apps

Get your app updated for the latest OS versions and stay relevant on the dynamic mobile market in terms of technology

'Responsibility is to build the structure of a software application'

Back-end engineering

We build secure and reliable backends that are easy to handle, scale and maintain for years to come
Build Intuitive, Easy-To-Use Applications That Attract and Retain User Attention
Android mobile development is an ongoing process of a constant, iterative effort to make your product better and better. Devices and technologies through which users interact with your product will change so as your users, their needs and behaviour.
01

Audience

Run research to define your audience and value proposition

02

Business model

Develop a business model and project structure to guide the process

03

Scope

Decide the core idea and the scope of the features to include in the app

04

Development team

Put a team of technology and business experts together to begin development

04

Marketing strategy

Devise a promotional strategy to attract and retain new users

04

Regular updates

Update and refine your app to evolve with the market and regulations
14

+

Years on the market

900

+

People on Board

1000

+

Projects Delivered
OUR CASE STUDIES
Android App Development Experts With 12 Year's Experience
We can put a team of 110+ specialists (UI/UX designers, full-stack developers, quality assurance & business analysts) at your service. Work with a team that combines technical and business acumen, bringing top-quality products to market for over a decade.
We Are a Creative Technology Company That Specializes in App Development
At TapGency, we work with startups and Midsize. We are working on the latest graphic design technologies to help your business. We are a creative technology company that specializes in graphic design, digital marketing, and strategy. We will work with you to provide the best experience possible for your business needs.
React Native

Flutter

Java

Swift

Python
Reach a Global Market With Android App Development Services
Combine custom tech solutions and business objectives to reach the world's largest mobile app market
"We were able to do more with less because of our Tapgency, with an integrated telephony and contact center system that transformed our reporting capabilities."
Marc Jülicher,
Technical Director