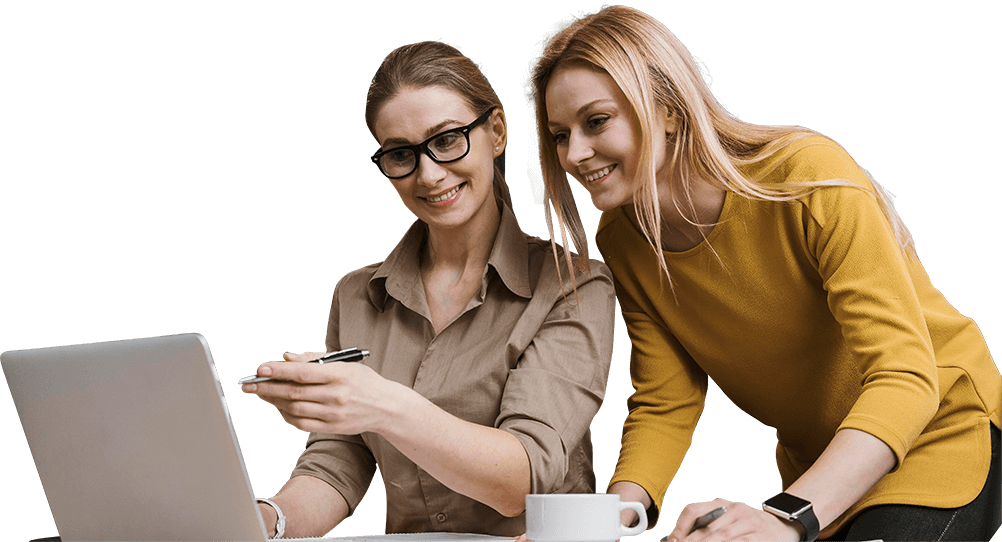 End-to-end software development services
Your name, our technical expertise- White label development services
Grow your business by offering top-notch digital experiences to your customers with custom software built using state of the art tech— while enjoying complete ownership safeguarded by strict NDAs.
Preserve and increase brand value with our proven quality and expertise
Our 12+ years of experience developing over 108+ software products means we are experts in the design and development of tech products that will help your business improve its processes and satisfy users. We build custom software applications that are tailored to meet your specific use case, budget, and timeline.
'Product development involves understanding your clients' requirements and technology'

eCommerce:

eCommerce white label solution that packs in state of the art features to help cater a user experience that maximizes sales. Our seasoned developers use the most advanced technologies and sound development strategies to help you capitalize on the profitable eCommerce ecosystem.

'Reengineering of software can involve modifications that come in all shapes and sizes'

Transportation:

From operation and management of fleet & logistics to white label solutions for travelers, transportation software is becoming the key to profit-making businesses. With the experience of diverse digital transportation solutions under our belt, we help you cash in on the potential with our white label product.

'Get problem projects back on track with TapGency's project recovery services'

Healthcare

It has taken precedence like never before. From clinical transcriptions to online doctor consultation, software solutions are elevating the quality of healthcare in a variety of ways. We, as a white label partner, help you grow at the back of reliable and advanced healthcare software solutions.

'Enterprise software contains functionalities that work on reducing inefficiencies'

Internet of Things

Tech is increasingly playing a bigger role in our everyday lives. With our white label partnership, you can monetize your idea of IoT implementation with a robust white label solution. Whether you want to use it yourself or offer others to use, we guarantee you premium quality without the need to break the bank.

'Automation has partnered with various laboratory instrument providers to deliver custom integrations'

Order & Delivery

Be it food, medicine, groceries, flowers, or anything in between, order and delivery applications have taken a permanent spot on customers' smartphones. We help you ride this profitable wave with white label order and delivery solutions that are fast, reliable, and most importantly, facilitate engaging experiences.

'Natural addition to our custom software development service'

Hospitality:

Level up the hospitality services with advanced technologies that help maximize customers' comfort and promote no-contact experiences. We have served various reputed hospitality organizations with software that helped grow their bottom line, and can do that same for you.

'Research and Innovation Hub on Technology for Education'

EdTech

E-learning platforms have transformed education & learning, and are continuing to make a bigger impact with innovative and sophisticated solutions coming forward. Our talented engineers possess all the tech acumen to help you build the next revolutionary edtech solution.

'Interactive technologies that facilitate the creation and sharing of information'

Social media:

Social platforms continue to evolve amidst modifying usage patterns and user behavior. We can help you make a mark in this still-maturing ecosystem with an advanced white label social media application built around the latest trends and technologies.
01

Choosing the team

We pick a talent pool with the right team, the right expertise, domain knowledge, and willingness to adapt and evolve to your project environment.

02

Development methodology planning

Choose the suitable methodology that empowers the development process to be conducted at its best. Our team members follow sprint planning and agile techniques.

03

Architecture creation

We handle all architecture evolution requirements ranging from UI/UX enhancement, decoupling tightly packed features by migrating to microservices or modularizing the existing architecture.

04

Periodical reviews

We conduct timely reviews to squash any foreseeable concern, present weekly demos, and standups to address any existing bottlenecks to ensure everyone is on the same page.

05

Intelligent Testing

We create useful test cases catered to identify septic storage problems, memory leaks, and security vulnerabilities. We used a variety of testing technologies and tools that best fit your project.

05

Project Delivery

Beyond development, we set various endpoints where at each point, we deploy the completed project in several phases to reduce reiteration and ensure smooth deployment promptly as promised.
14

+

Years on the market

900

+

People on Board

1000

+

Projects Delivered
OUR CASE STUDIES
White Label Custom Software Development Case Studies
TapGency has been delivering market-leading websites and applications for years in the tech industry. Some of these highly precious products- the fruits of our exceptional acumen in technology and breakthrough solutions are:
Software Development in Cutting-Edge Technologies
At TapGency, we work with startups and Midsize. We are working on the latest graphic design technologies to help your business. We are a creative technology company that specializes in graphic design, digital marketing, and strategy. We will work with you to provide the best experience possible for your business needs.
Big Data

Internet of Things (IoT)

Artificial Intelligence (AI)

VR and AR app Development

Blockchain
Get an example of the Discovery Phase documentation for your digital project
I partner with small business owners, entrepreneurs and marketing teams to produce better content and I'd love to hear from you.
"We were able to do more with less because of our Tapgency, with an integrated telephony and contact center system that transformed our reporting capabilities."
Marc Jülicher,
Technical Director